Bientôt des images du tableau, patience!
Un tableau de deux mètres par six, c'est haut. Je vais donc vous parler un peu des meubles que j'ai dû me fabriquer pour m'aider dans ce grand œuvre. D'abord le petit échafaudage que j'ai fabriqué en recyclant la couchette que j'avais réalisé pour une des poses que j'avais prévu et dont je ne me suis pas servi. Je me suis bien amusé avec les assemblages en bois.
Sur les photos, on voit qu'il a bien servi. Je me souviens avoir ajouté peu à peu des éléments pour me faciliter la vie. Un passage pour pouvoir monter et descendre de l'échafaudage facilement et des tablettes un peu partout pour poser mes palettes, mes pinceaux, les verres d'eau et mes aérographes.
Pour finir, j'ai fabriqué une déserte qui embarque mon compresseur et mes sept aérographes, le tout monté sur roulettes. J'y ai également ajouté des tablettes de chaque côté.
Traduction Google
Soon pictures of the painting, patience!
A painting of two meters by six is high. I am going to speak about about the furniture that I had to make to help me in this great work. First the small scaffolding I made by recycling the bunk I had made for one of the poses I had planned and I did not use. I had a lot of fun with wood assemblies.
In the photos, we see that he served well. I remember adding elements to make my life easier. A passage to get up and down scaffolding easily and shelves everywhere to put my pallets, my brushes, glasses of water and my airbrushes.
Finally, I made a furniture to hold my compressor and my seven airbrushes, mounted on wheels. I also added tablets on each side.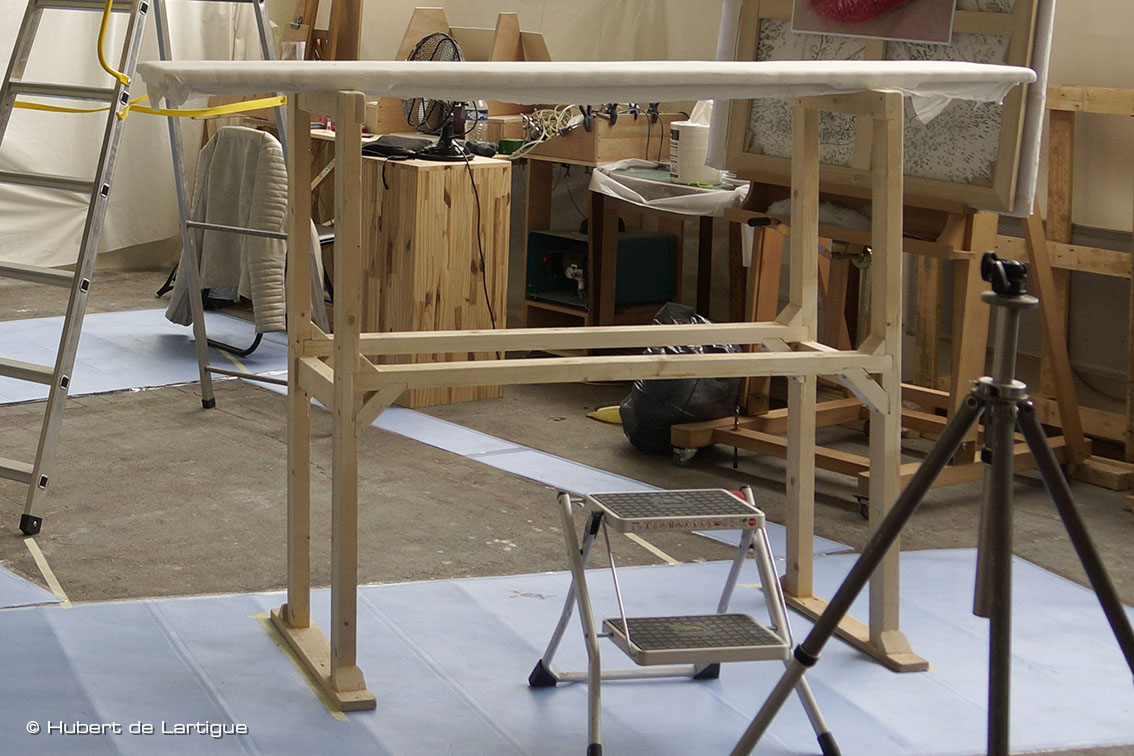 La "couchette"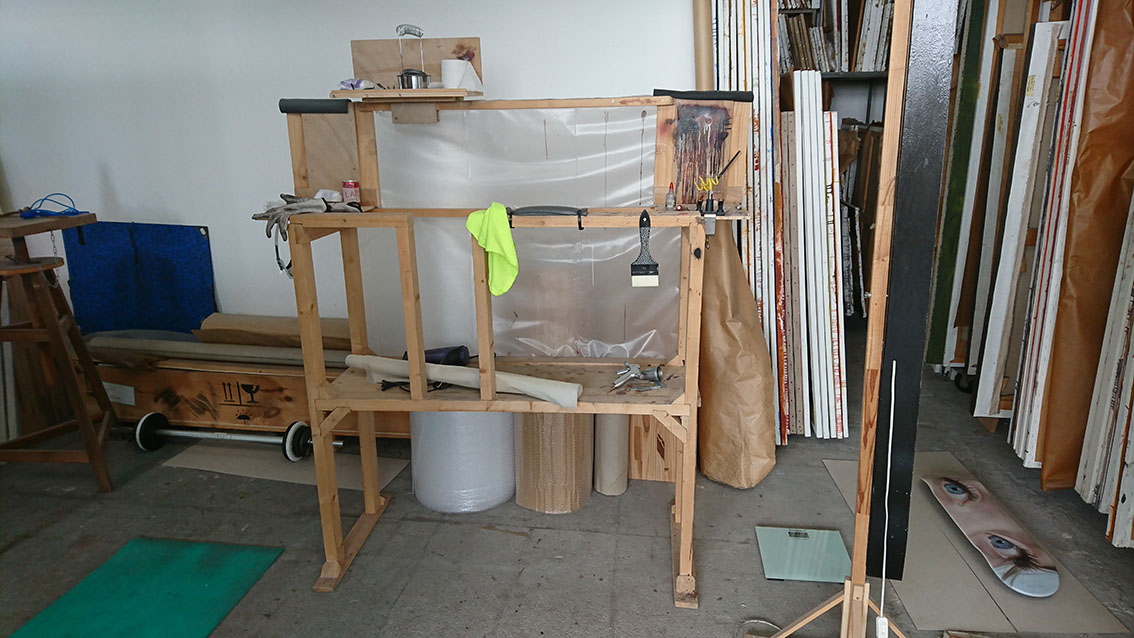 La couchette recyclée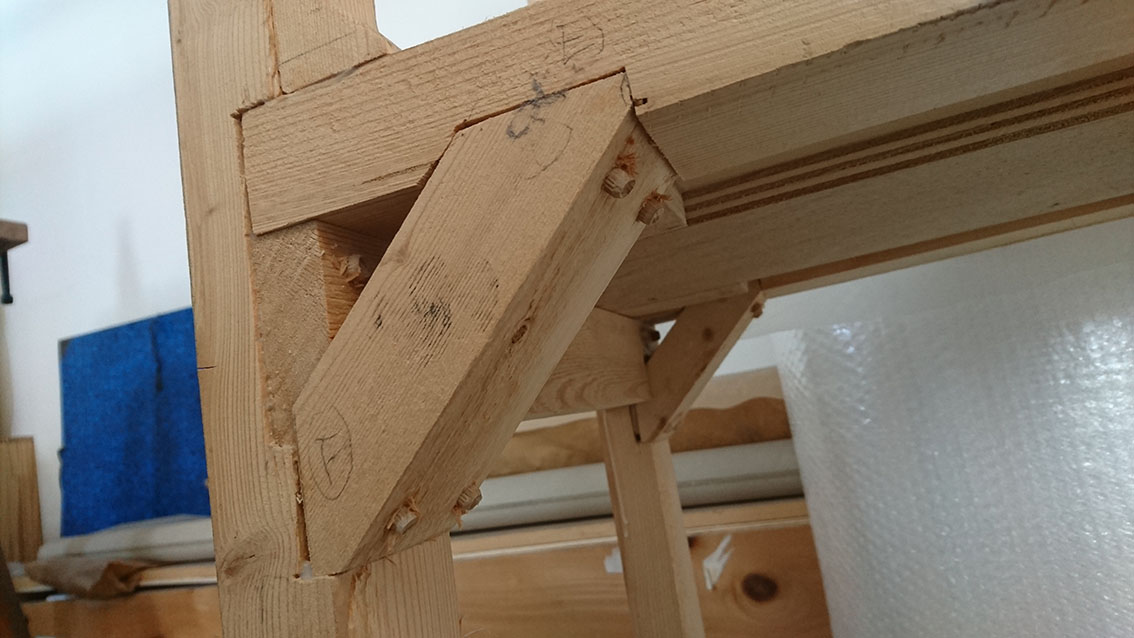 Assemblage français!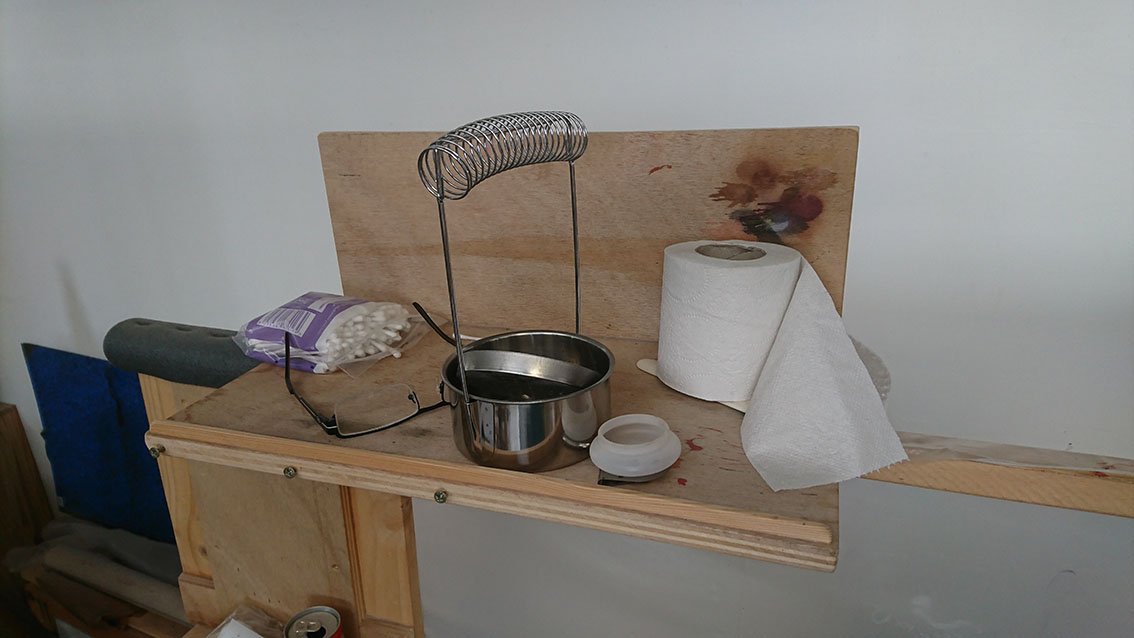 Une tablette amovible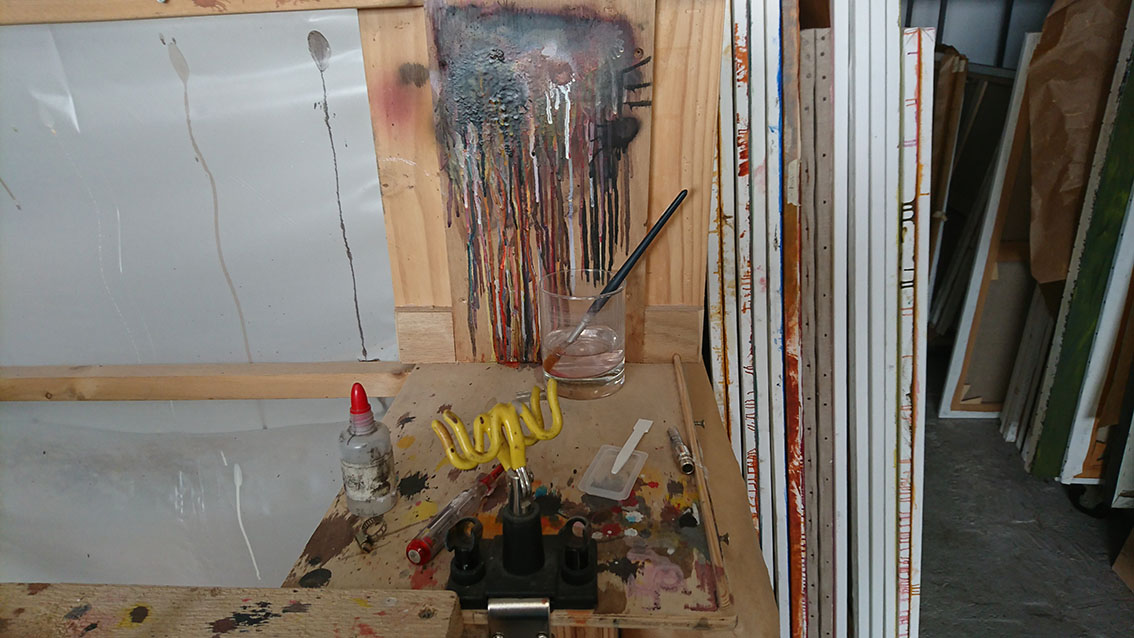 Une autre tablette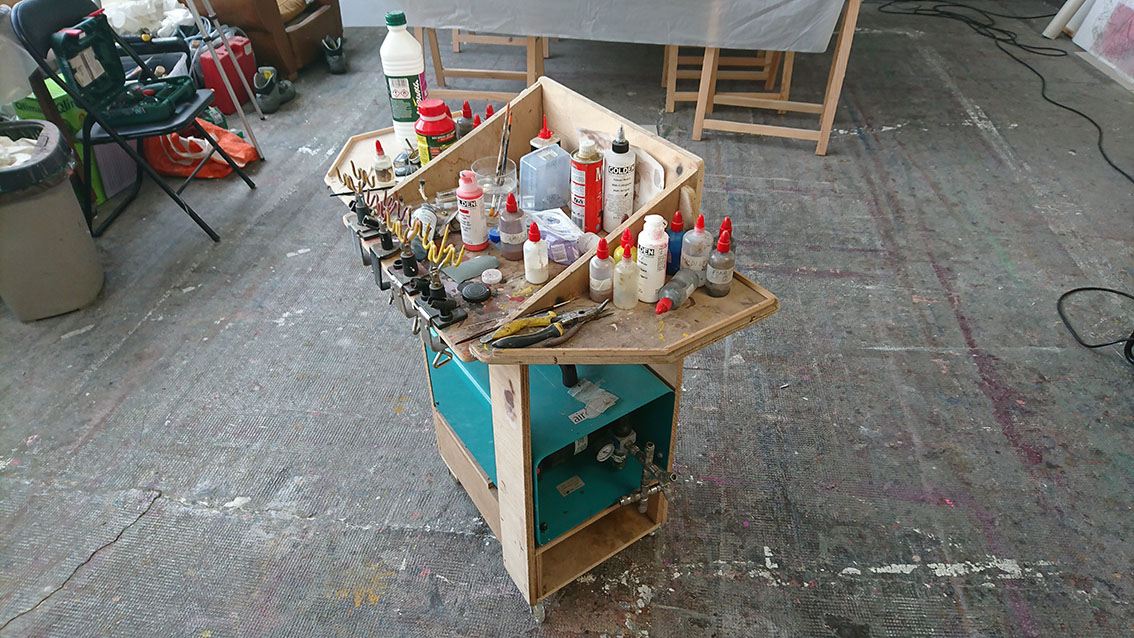 Ma déserte mobile